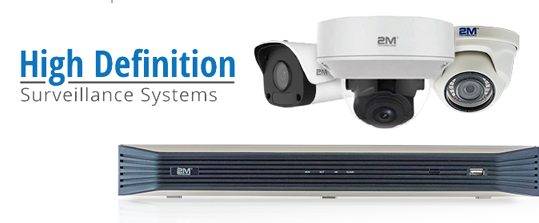 At 2M Technology, we carry a wide variety of video surveillance cameras & video recorders for outdoor & indoor use to give you optimal protection & security
Uses:
Monitors for theft, assault, and burglary
Records accidents & incidents to protect against liabilities
Deters crime
Placement:
Around the perimeter of the building inside & outside
Temperature Screening Solutions
2. Face Recognition Access Control Terminal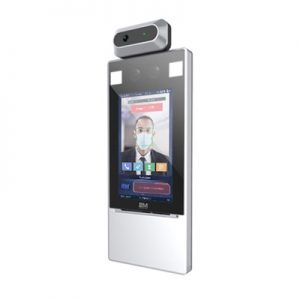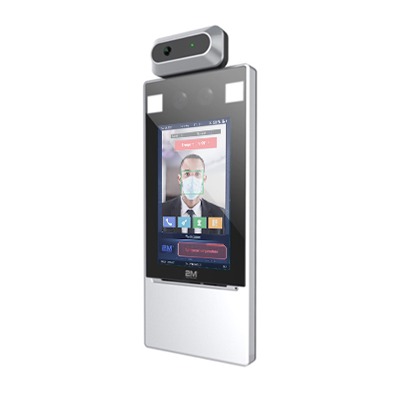 These terminals are devices that be installed on doors and can grant or deny access based on various methods such as: face recognition, body temperature, mask usage, and card access
Uses:
Give or limit access to restricted areas or rooms
Tracks access to rooms in case of theft or other incidents
Instantly reads body temperature & detects mask usage to minimize the spread of infection
Helps enforce COVID-19 safety protocols
Supports temperature printing for record-keeping
Placement:
In front of all doors to restricted areas like storage rooms, data rooms, etc.
In front of all entrances/exits to detect body temperature & mask usage
3. Access Control Turnstile
4. Instant Thermal Camera
5. Digital Lobby Wall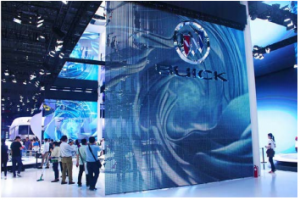 A lightweight, digital screen that can be installed on large areas such as walls to display interactive & creative art or entertainment
Uses:
Creates an engaging & unique workplace environment
Provides a canvas for visually stunning content 
Improves company visibility & recognition
Showcases your company & enhances workplace culture
Recommended products:
6. Digital Signage
7. Interactive Smart Board
Interested? Please fill out the contact form below to receive additional information!