Inspection, Under Vehicle Scanner, X-Ray Scanners
2M Technology 2MPUVS-C Portable Under Vehicle Surveillance System
REQUEST QUOTE
Scanning device dimensions: 450 x 400 x 88 (mm)
Weight capacity: <30 tons
Water proof grade: IP-68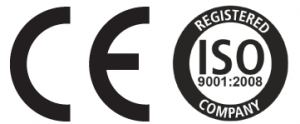 Note: This is a special order camera. Allow 4-6 weeks for delivery.
Product Documents
Downloads
Compare
SYSTEM HOST:
CPU: Intel® Core™ 2 Duo CPU
P8600@2.4GHz or higher
Memory: 2G (optional 4G)
Graphics: Inter(R) Gen. 5.0 Integrated Graphics Engine
Hard Disk: SATA 2 Hard Disk 500G
Dual LAN (At least One Intel Gigabyte)
USB 2.0 (up to 4 ports)
Monitor: 22 inch LCD, resolution up to 1920 x 1080
FEATURES:
Automatic digital line scan camera, with high resolution & image
Scans a complete image of the vehicle undercarriage, without any omissions or distortions. Captures objects as small as 2mm in
Preparation of inspection processes to meet a variety of on-site
Multiple scene image monitoring recording
Multi-language user
Strong scalability to easily achieve a variety of system linkage
ALPR (Automatic License Recognition) (Optional).
Multiple devices networked control functions (Optional).
EMBEDDED SCREENING PARTS:
Vertical resolution of the image: 5000 x 2048
Check the width viewing
Speed of vehicle: < 30 km/h with ALPR (Automatic License Plate Recognition).
Effective Field of View (FOV): less than 170°.
Auxiliary light
Scanning device dimensions: 450 x 400 x 88 (mm)
Weight capacity: <30 tons
Water proof grade: IP-68
Scanning device weight: 24 kg
Communication interface: RS232 / RS422
Operating Temperature: -10°C to 55°C
Storage temperature: -40°C to +75°C
Operating voltage: 100-240V AC, 50-60Hz
CCD SCANNING

Maximum scanning rate

18kHz

Vehicle Speed

1-60 km/h, recommend < 30 km/h

View Angle

170 degrees

Scanner Data Line

10 m (Adjustable Length)

Lighting

160 W

Lighting Components

2 single sealed LED surface light sources, life 50000h

Load-Bearing Weight

30T

IP Rating

IP68 (the highest level)

Weight Of The Scanning Device

28 kg

Dimensions Of Device

450 x 400 x 88 mm

IMAGING SYSTEM

Technology

Linear array CCD scan technology and dynamic imaging of BW/color

Scanning Resolution

≥ 2048 pixels CCD / ≥ 4096 pixels CCD

Image Speed

<1 second

Image Display Mode

Large-format horizontal display

Image Storage Format

Standard BMP or JPEG

System Interface Language

Can be customized

Image Data Transmission

Network RJ45

Scene Image Display

≥ 1 channel

Image Search

Retrieve the image by date, time, license plate number, and images

Image Resolution

12000 × 6144

Automatic Scan

Display the image in 1s after the vehicle passes at a speed of 1-65km/h

Automatic Image Storage

Save no less than 10,000 pictures and delete the expired pictures automatically

Imaging Function

Adjust saturation, contrast, balance and sharpening, zoom in and out (1-16), and local enlargement

COMPUTER AND OTHER

Monitor

One 22-inch true color LCD monitor

Console

A console which can lock the display and keyboard

CPU

Intel Core Quad-Core Processor

RAM

DDR3, greater than 2GB

Hard Disk

500G High Speed Hard Disk

Graphics Card

DDR3, 192BIT Independent Graphics Card

Platform

Windows XP/ Windows 7

OPERATING ENVIRONMENT

Operating Temperature

-25°C ~ 60°C

Storage Temperature

-40°C ~ 75°C

Power Supply

AC110-240V 50~60Hz ±3Hz