Inspection, Under Vehicle Scanner, X-Ray Scanners
2MUVS-C Inground Under Vehicle Surveillance System
REQUEST QUOTE
Multi entrance management model
High resolution color undercarriage imaging
Easy to use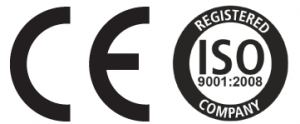 Note: This is a special order item. Allow 4-6 weeks for delivery.
Product Documents
Downloads
Compare
Overview:
2MUVS-C Under Vehicle Inspection System Overview: 2M's Under Vehicle Inspection System provides an easier and more efficient way of inspecting entering and exiting vehicles. The system automatically scans moving vehicles to capture high-resolution color images of the undercarriage to identify any contraband, foreign objects, or potential threats. Undercarriage images can be stored and compared to other images to detect any vehicle modifications or suspicious objects. System is suited for all vehicles and designed to withstand harsh weather and extreme environments.
Applications:
Airport Entrances, Parking Lots, Border Crossings, Military Checkpoints, Parking Garages, Seaports, Government Facilities, Industrial Factories, Nuclear Power Plants, Suitable for all vehicles, wide vision.
Features:
Multiple entrance management model, management and statistics of entering and exiting vehicles
Auto digital line scan, high resolution undercarriage imaging
High automation, easy to use
Test will be completed during the vehicle maneuvers without stopping, adapted to different speeds
Undercarriage image can be stored, retrieved and searched or compared with other
Variety of image processing: enlarge, stitching, and cutting
ALPR – Automatic License Plate Recognition software (optional) RFID
Driver face capture camera
Screen video display
SYSTEM HOST
Vertical resolution
5000 x 2048 px
Vehicle Speed
<30 km/h with ALPR (Automatic License Plate Recognition)
Effective FOV
Less than 170°
Auxiliary Light
100W
Weight Capacity
<30 tons
Communication Interface
RS232 / RS422
SYSTEM
CPU
Intel® Core™ 2 Duo CPU P8600@2.4GHz or higher
Memory
2GB (optional 4GB)
Graphics
Inter(R) Gen. 5.0 Integrated Graphics Engine
Hard Disk
SATA2 Hard Disk 500G

Connections

Dual LAN (At least one Intel Gigabyte)
USB 2.0 (up to 4 ports)
Monitor
22" in. LCD, resolution up to 1920 x 1080 px
Recorder
4 CH
Video Compression
H264
GENERAL
Operating Voltage
100-240V AC, 50-60Hz
Operating Temperature
-10°C to 55°C
Storage Temperature
-40°C to +75°C
Scanning Device Dimensions
450 x 400 x 88 (mm)/17.7" x 15.7" x 3.5" (in.)
Scanning Device Weight
24 kg/52.9 lbs
Ingress Protection Rating
IP68