1. Walk-Through Metal Detection Gate
For contactless and quick inspection, we carry a variety of standing gates that are able to detect potentially threatening metal items
Uses:
Screens visitors for dangerous weapons as they walk through the gate
Prevents crime & violence
Ensures a safe & enjoyable event
Placement:
In front of all entrances to screen visitors as they enter
Security checkpoints at venues
Outdoor festivals
Concert venues
2. Handheld Metal Detector
3. Explosives & Narcotics Trace Detector
Temperature Screening Solutions
4. Access Control Turnstile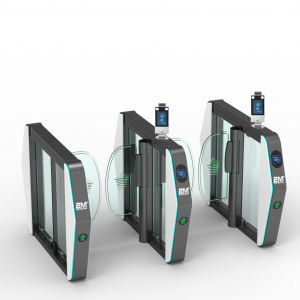 2M's turnstiles come with retractable gates that can grant or deny passage through to events based on various methods such as: face recognition, body temperature, mask usage, and card access
Uses:
Give or limit access through buildings
Prevents unauthorized entry
Can be integrated with ticketing systems for events
Instantly reads body temperature & detects mask usage to minimize the spread of infection
Helps enforce COVID-19 safety protocols
Placement:
In front of all entrances to screen guests before entry
Concert venues
Convention centers
5. Walk-Through Thermal Metal Detection Gates
Indoor LED/Display Solutions
6. Digital Lobby Wall
A lightweight, digital screen that can be installed on large areas such as walls to display interactive & creative art or advertisements
Uses:
Creates an engaging & unique visitor experience
Provides a canvas for visually stunning content to attract guests
State-of-the-art technology
Showcases your company for better visibility
Recommended products:
7. Digital Map Directories
8. Video Wall
9. Digital Presentation Screen
Outdoor LED/Display Solutions
10. Stage LED Screen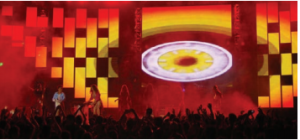 A digital screen to provide a backdrop for stages 
Uses:
Provides a visually stimulating background
Enhances guest experience
Improves visibility & presentation
Displays technological creativity
Recommended products:
11. Digital Billboard
Interested? Please fill out the contact form below to receive additional information!