1. CCTV Camera System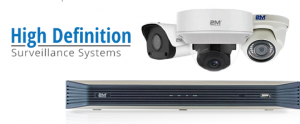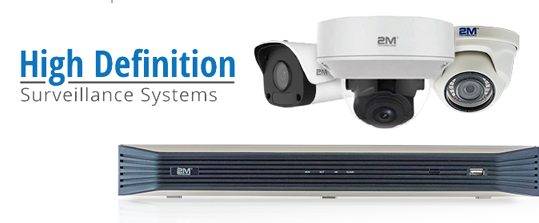 At 2M Technology, we carry a wide variety of video surveillance cameras & video recorders for outdoor & indoor use to give you optimal protection & security
Uses:
Monitors for theft, assault, and burglary
Records accidents & incidents to protect against liabilities
Deters crime
Placement:
Around the perimeter of the building inside & outside
2. Solar Camera Trailer
For areas without a stable power source, this trailer comes equipped with solar-powered video surveillance cameras: 3 bullet cameras & 1 dome camera.
Uses:
Monitors & records events in any location
Does not require a power line or cables
Provides all-around coverage of property to protect against crime
Environmentally friendly
Placement:
In areas that do not have electronic power sources such as: parking lots, construction sites, waterways, etc.
Temperature Screening Solutions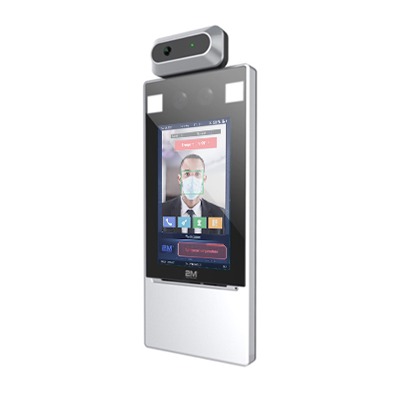 These terminals are devices that be installed on doors and can grant or deny access based on various methods such as: face recognition, body temperature, mask usage, and card access
Uses:
Give or limit access to restricted areas
Tracks access to rooms in case of theft or other incidents
Instantly reads body temperature & detects mask usage to minimize the spread of infection
Placement:
In front of all entrances/exits to restricted areas like processing facilities, labs, control rooms, etc.
Explosion-Proof Solutions
4. Camera & Enclosure Package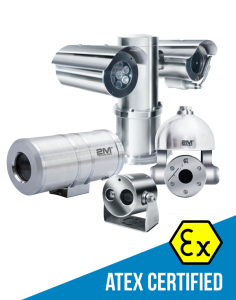 A video surveillance camera with an explosion-proof enclosure to protect against ignition & sparks
What we offer:
Select an explosion-proof enclosure that comes with a camera
No hassle of choosing a separate explosion-proof enclosure & a separate camera
Placement:
Around the perimeter of the building inside & outside
4. Choice of Camera & Enclosure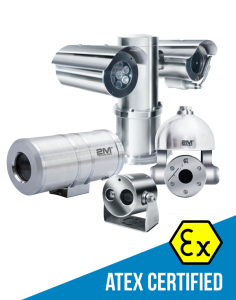 A video surveillance camera with an explosion-proof enclosure to protect against ignition & sparks
What we offer:
Select an explosion-proof enclosure & add the camera of your choice
Enclosures are designed to fit any brand of camera
Get the exact camera you want with an explosion-proof enclosure
Placement:
Around the perimeter of the building inside & outside
4. Customized Enclosure & Camera