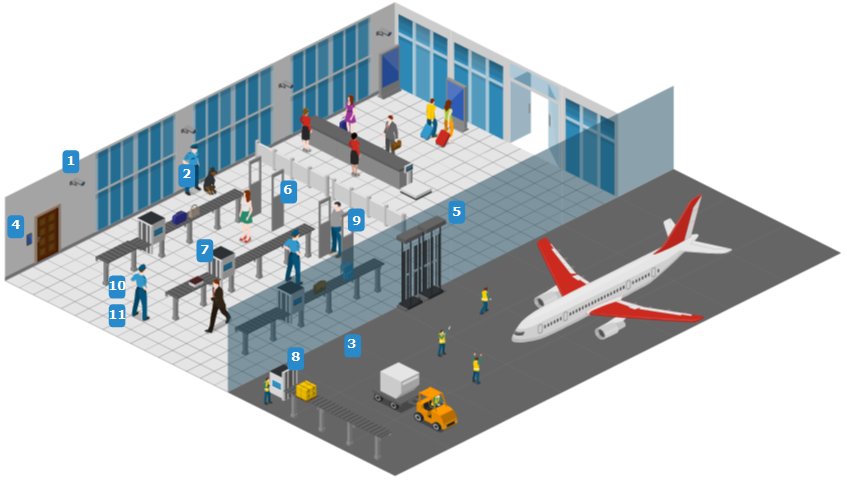 1. CCTV Camera System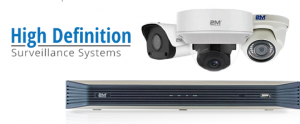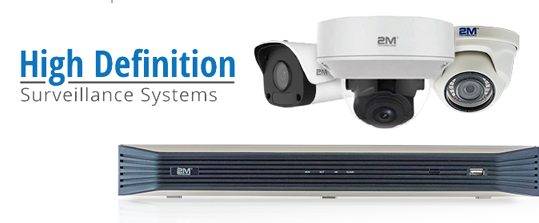 Video surveillance camera system with a variety of different cameras for indoor & outdoor use
Uses:
Monitors for theft, assault, burglary, etc.
Records accidents & incidents to protect against liabilities
Deters crime
Placement:
Around the perimeter of the building inside & outside
2. Body Worn Cameras
A small video surveillance camera that is worn on the chest
Uses:
Records evidence & deters crime
Promotes officer accountability & transparency
Assesses officer performance for better training
Placement:
On the chest of any officer or security personnel
3. Solar Camera Trailer
A trailer that comes with solar-powered video surveillance cameras: 3 bullet cameras & 1 dome camera.
Uses:
Monitors & records events in any location
Does not require a power line or cables
Provides all-around coverage of property to protect against crime
Environmentally friendly
Placement:
In areas that do not have electronic power sources such as: parking lots, border crossings, airplane runways, etc.
Temperature Screening Solutions
4. Face Recognition Access Control Terminal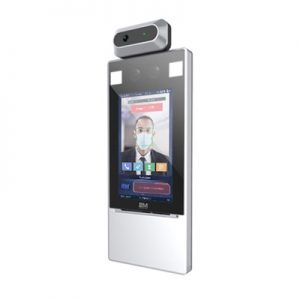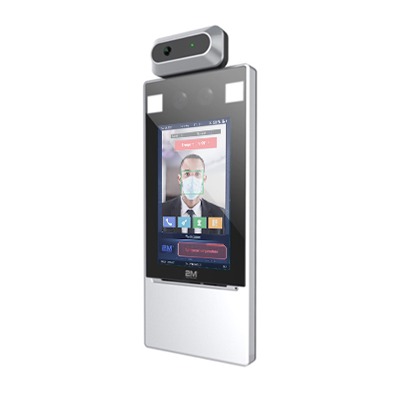 A terminal that can grant or deny access based on methods such as: face recognition, body temperature, mask usage, and card access
Uses:
Give or limit access to restricted areas
Tracks access to rooms in case of theft or other incidents
Instantly reads body temperature & detects mask usage to minimize the spread of infection
Placement:
In front of all entrances/exits to restricted areas such as: armory rooms, evidence rooms, data rooms, etc.
5. Full-Height Access Control Terminal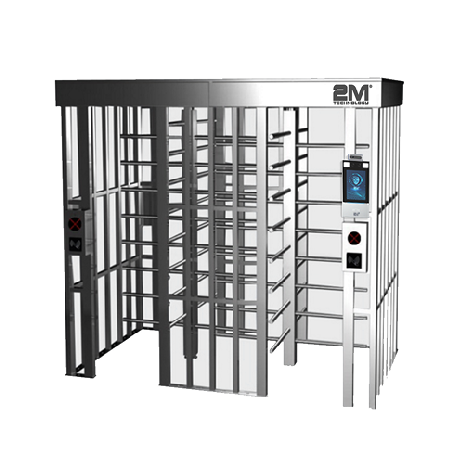 A turnstile with rotating arms that can grant or deny access based on methods such as: face recognition, body temperature, mask usage, and card access
Uses:
Give or limit access through buildings
Prevents unauthorized entry
Instantly reads body temperature & detects mask usage to minimize the spread of infection
Prevents gate hopping & tailgating for maximum access control security
Placement:
In front of all entrances/exits
6. Walk-Through Thermal Metal Detection Gates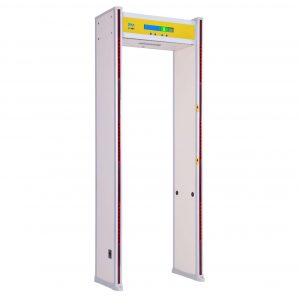 A standing gate that is able to detect potentially threatening metal items & people with abnormal body temperature
Uses:
Screens visitors for dangerous weapons & abnormal body temperature
2-in-1 gate reduces amount of time spent screening visitors before entry
Prevents crime & the spread of infection
Placement:
In front of all entrances/exits
7. Luggage X-Ray Scanner
8. Pallet X-Ray Scanner
9. Walk-Through Metal Detection Gates
10. Explosives Trace Detector
11. Explosives & Narcotics Trace Detector