As months go by, more businesses are reopening, but the spread of COVD-19 is not slowing down. Local laws have been enacted to ensure social distancing, but some places are having issues implementing these practices. With less staff members, it can be difficult for businesses to make sure all safety measures are being met. Having a proper security solution for businesses can ensure all social distancing protocols are being followed.
Thermal Cameras
The popularity of thermal cameras have been surging recently because of their ability to detect fevers in people. A fever is a common symptom of COVID-19 and thermal cameras can alert businesses when someone's temperature is higher than normal. Some thermal cameras are safer because they can be used at a distance, unlike thermal guns. However, some people don't show symptoms of the virus while still carrying it, so thermal cameras won't recognize them as carriers. For this reason, it is imperative to not just rely on thermal cameras as a solution. Social distancing and using face masks are important actions which other security cameras can detect.
Social Distancing
In order to limit the spread of COVID-19, it is important that everyone keeps their distance from each other. Security cameras can be used to monitor crowds to make sure everyone is abiding by the 6 feet apart rule. They can also help businesses identify where clusters tend to form so that they can change the outlay of the store. Not only that, cameras are safer for employees as they would be able to monitor everyone from a distance.
Face Mask Detection
Even though social distancing does help control the spread of germs, it is not enough to completely stop it. Some particles are able to spread past the recommended 6 feet so face masks are necessary as an added barrier. Some security cameras have a special software that can detect face masks. With so many people coming and going out of stores, these security cameras can help businesses comply to face mask regulations. These cameras can alert employees if someone is not wearing a mask so that they can be taken care of quickly.
With so many options for thermal cameras and security solutions, choosing the right one for your business can get overwhelming. Here are some recommended solutions from us at 2M: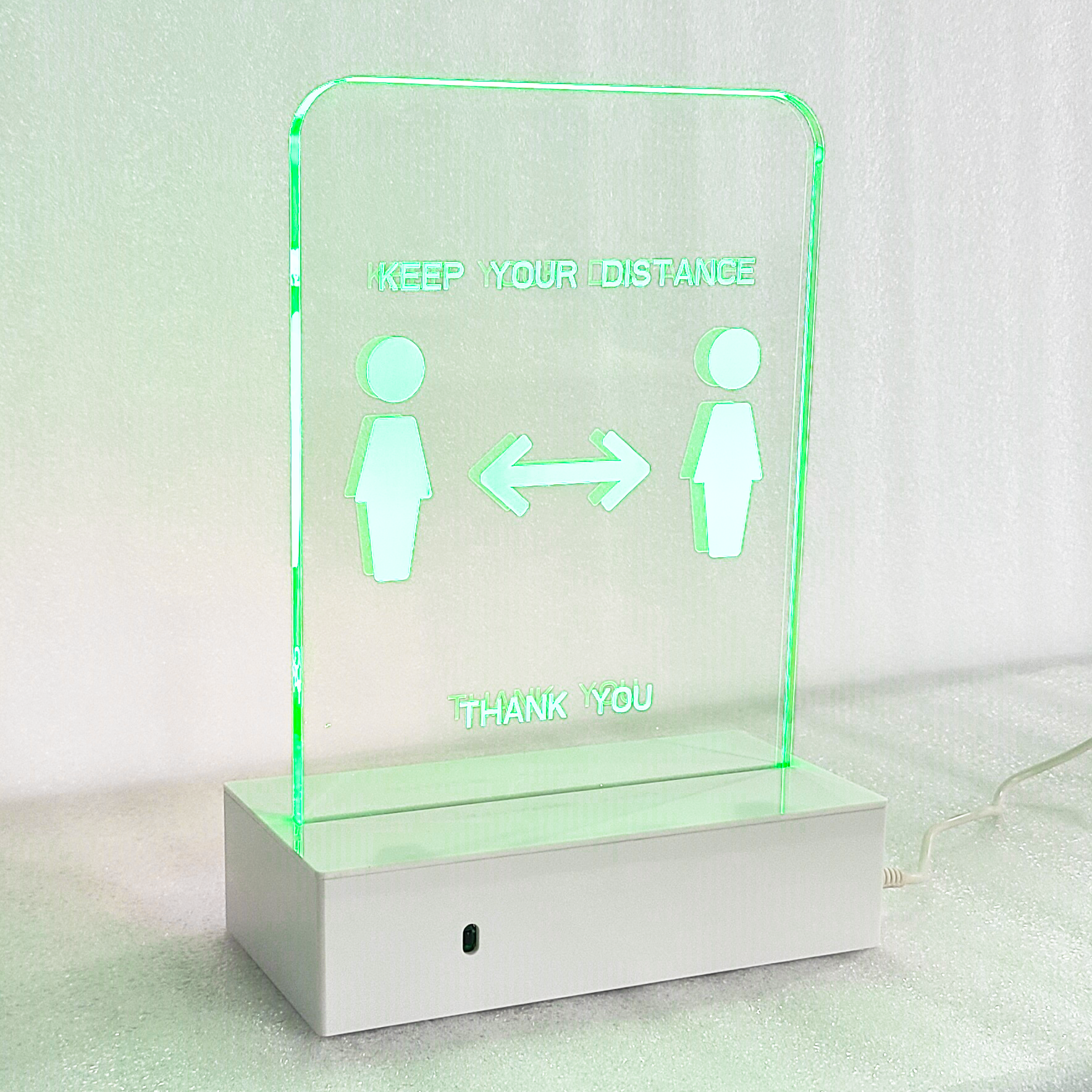 Send a friendly reminder to your customers to social distance using this innovative sign. The sensor will turn red and send out an audio warning when someone is within 6 feet, and turn green when they are outside of that distance.
This camera is a great security solution for businesses with high foot traffic. The camera is able to track the temperature of multiple people very quickly. It is also able to identify face mask usage by displaying the heat from different parts of the body. On these cameras, a face mask will give off a green color, whereas someone without a mask will have their entire face showing red.
This option would be good for smaller businesses to check customers one by one. It detects face mask usage and abnormally high temperatures. It is used individually so customers would be able to use it easily while an employee monitors them at a safe distance, making it a good social distancing security solution.
For more information on any of these products, contact our sales team today!