Briefly recap, the restaurant industry has been warped terribly from pandemic to protests. Businesses are hurt badly and restaurant owners are deeply worried about how to ensure their customers a safe dining ambiance. 
Now they're back open but serious precautions are required. Restaurant workers are put at exposure risk every day. Dining out experience will never be the same since tables are set 6 feet away from each other. Let's talk about the new normal. What's the new normal? Customers will be taking temperature checks at the entrance before they go in. The staff has to do daily checks at the beginning and end of each work shift. Restaurants are buying and installing all types of thermal scanners at the door entrance. We would want something contactless, instant, and accurate. For that, 2M technology provides different temperature scanning solutions with a 99% accuracy rate. From thermal imaging to heat sensor technology, we offer the best solutions with the ability to recognize faces with masks. 
Solutions for small businesses: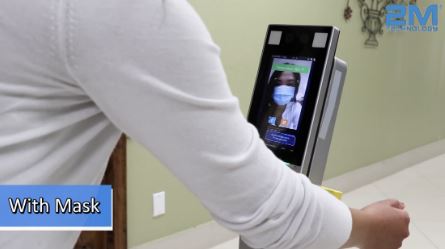 ● Our first solution is the Facial recognition Access control Thermal Scanner. It comes like a small terminal tablet where you can mount on the wall or use the floor stand. Measuring temperature within 3 feet, it also prevents people from being in contact with the scanner. With the smart face recognition ability, it also prevents with no masks or high fever from entering. Employees are required to scan their temperature at the beginning of the work shift, and that would keep track of employee's temperature. Since it's also access control, this is a great investment because if COVID or no COVID, you need smart access control. 
● For those with a tight budget and need a simple solution. Instant Infrared Temperature Reader is the one, it has a greater price. This detector could sense temperature non-contact through the wrist. Why the wrist? It's the most accurate body part. Another solution is this standing temperature screening system, the same concept. But this one comes with an LCD screen displaying temperatures. This one has a more cosmetic appearance, ideal for upscale restaurants. We have a wrist temperature system kit as well.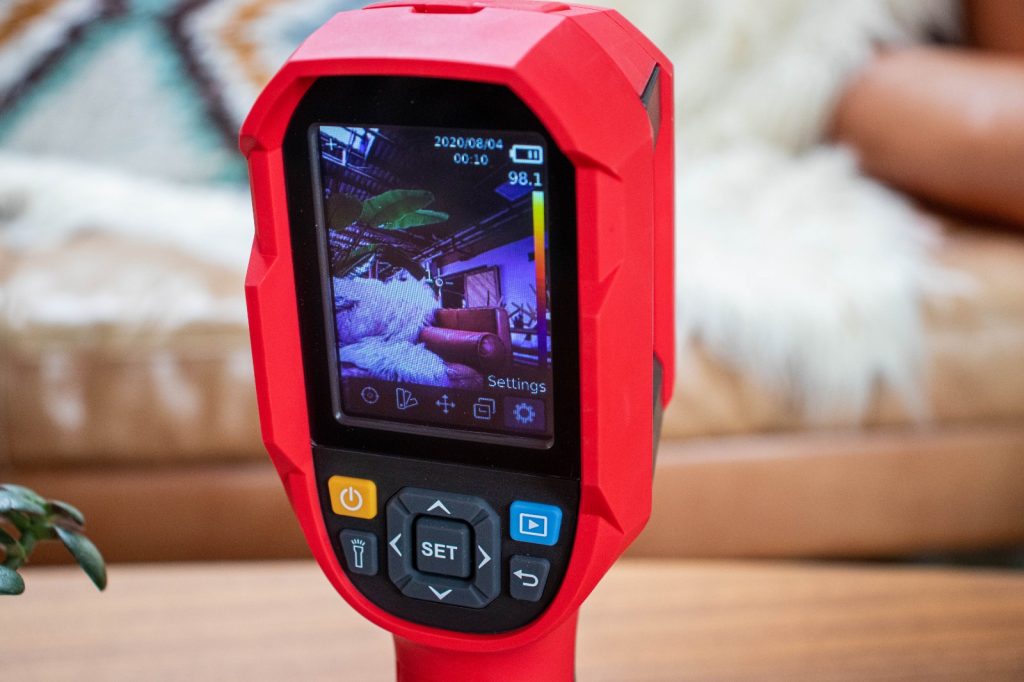 ● Last but not least, our mini portable thermal imager, this is easy to use, convenient and portable, this is ideal outdoor events since you can just grab and go. It supports SD cards, USB and you can see data on your computer.
We believe our thermal solutions would help ensure a safe dining ambiance and help restaurants stay in business safely.
Things are definitely tough right now, and our research team works hard every day to come up with better solutions to provide security and safety to our community. We're here to help so please contact us. We will consult you on what solutions are best for your budget and for your business. If you would like to see any of our thermal products in action, then schedule a free live demo now! We also have a thermal solutions catalog so you can learn more about the products or browse other options.